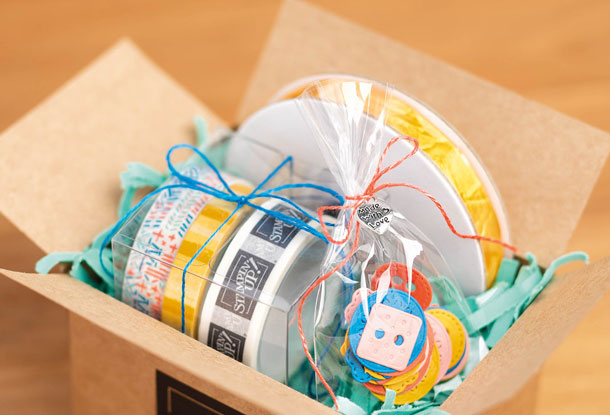 I am so proud to be associated with StampinUp!'s high quality products. It was my first look through the Idea Book and Catalog several years ago that caused me to fall in love with this company. Take a look through our catalog and I'm sure you will agree - great images, stunning art work, a wide selection of styles and products. StampinUp! has something for everyone!

Being a Stampin' Up! demonstrator is so much fun, and quite rewarding. Not only do I get to be creative every day, I also get to be a creative coach, offering fresh project ideas and encouragement to my customers and friends.

It is so much fun for me to get together with a group of stampers, new or experienced, and spend a few hours making cards and various paper crafting projects. After all, creating cards, scrapbook pages, and gift items is about more than just stamps and ink—it's about sharing a part of yourself with the people you love.